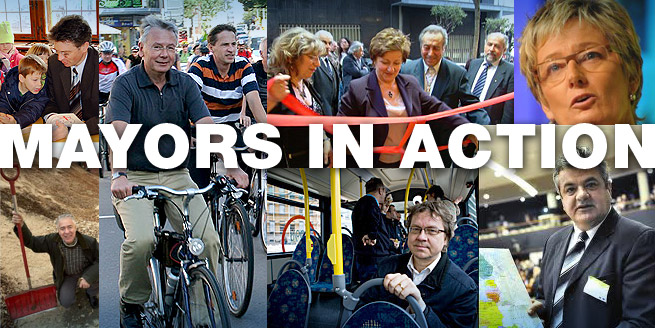 The European Union (EU) currently lead the global fight against climate change, which is a priority. Its ambitious goals contained in the initiative of the EU package of climate and renewable energy, in which Member States undertake to mitigate CO2 emissions with at least 20% by 2020.
The Covenant of Mayors is a commitment by the mayors of more than 2,000 cities and towns (from the highest-see Paris, London, Berlin, to the lowest) across Europe, united in a formidable network that will achieve pollution reduction (in terms of the amount of CO2 emissions) on the territory of each city with more than 20% by 2020.
The signatory cities are to establish, within one year after the signing of the Convention, an  "Sustainable Energy Action Plan", which includes a set of measures to reduce CO2 emissions in all urban areas (public buildings, housing, transport, public lighting, waste management, green) and then every 2 years they are to report the progress in implementing measures in the "Action Plan", to the European Commission.
Alba Local Energy Agency has signed partnership agreements with municipalities to support them in:
Elaborating BEI;
Creating, implementing and monitoring their Sustainable Energy Action Plans;
Disseminating information regarding energy;
Informing the general public, raising their awareness in the energy field.
---